Would you believe Multiple fax numbers for each Destination
No need to worry about fax drivers or entering fax numbers. Just click the Send Fax button and your Patient Care Report is faxed to the destination chosen previously in the ePCR.

Multiple numbers per destination
If multiple fax numbers have been setup through the CodeRed Administrator for the chosen destination, a list is presented allowing simple one click operation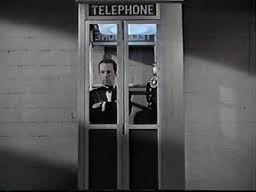 and your fax is on it's way to the to the Patient's destination.
If the desired fax number is not available in the list, fax numbers can also be typed directly into the "Send Fax to this Number" option. and your fax is on it's way to the to the Patient's destination. Once sent, an alert is displayed on screen with the results of the Patient Care Report fax operation.
Free-text input Fax Numbers
Like all CodeRed EMS features the setup and management is all done through the CodeRed Administrator. This allows all CodeRed products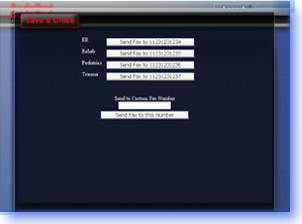 to reflect the company's dedication to being leaders in intuitive user-friendly solutions to meet the needs today and in the future for Emergency Responders.
Name your fax numbers for easy recognition in the field. Medics see the fax numbers to choose along with the "Name" entered for that number.